Phillip Riley Projects is delighted to announce the official achievement of ISO 9001 certification.
This milestone serves as a testament to our unwavering dedication to maintaining exceptional quality and service standards for our valued clientele.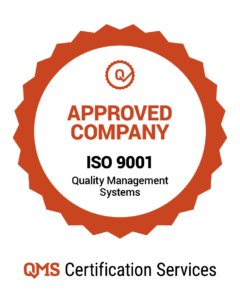 ISO 9001, a globally recognised symbol of quality management systems, serves as confirmation of our organisation's ability to consistently provide services tailored to the unique requirements of our clients while continuously striving for improvement. This certification reflects our steadfast commitment to upholding the highest levels of excellence and client satisfaction.
Following a comprehensive evaluation of our quality management processes, operational protocols, and client engagements, we are honoured to have earned the ISO 9001 certification. This recognition underscores the meticulous quality control measures ingrained in every aspect of our operations, ensuring that our clients receive customised services that establish industry benchmarks.
"Naim Rassool, General Manager: Commercial & Partnerships at Phillip Riley Projects, remarked, "Attaining the ISO 9001 certification is a pivotal achievement for us, as it highlights our resolute dedication to surpassing client expectations by delivering top-tier services." He continued, "This accomplishment reflects the commitment of our entire team to upholding our core values of excellence and continuous improvement."
The ISO 9001 certification not only enhances operational efficiency but also streamlines our processes, reaffirming our commitment to consistently delivering outstanding results for our clients. By meeting the stringent criteria of this globally recognised standard, Phillip Riley Projects solidifies its reputation as a trusted partner in the renewable energy industry.
About Phillip Riley Projects: Phillip Riley Projects (PR Projects) are a resourcing partner for leading renewable energy businesses across Australia and New Zealand, providing White & Blue collar staffing and labour hire services to ensure the right people and team are in the right place, at the right time, to get your project completed safely, on time and to budget.